San Francisco butcher sells organic meat from humanely raised animals
Noe Valley butcher ensures animals are raised organically and never confined
David Samiljan, owner and founder of Baron's Quality Meats located on Church Street in San Francisco's affluent Noe Valley neighborhood, is a butcher with a different approach.
Ensuring animals are raised without hormones or antibiotics while fed an organic diet where possible
David is sensitive to the growing consumer demand for humane meat, and so ensures the meat Baron's sells is from animals that were never kept in confinement and were raised organically or at the very least given vegetarian feeds. That's why Baron's features brands that are fully transparent about nutrition, food safety and animal welfare. These include meats from organic farmers such as Niman Ranch, Mindful Meats, Creekstone Farms, BN Ranch, Five Dot Ranch, Becker Lane and Mary's Free Range Turkey.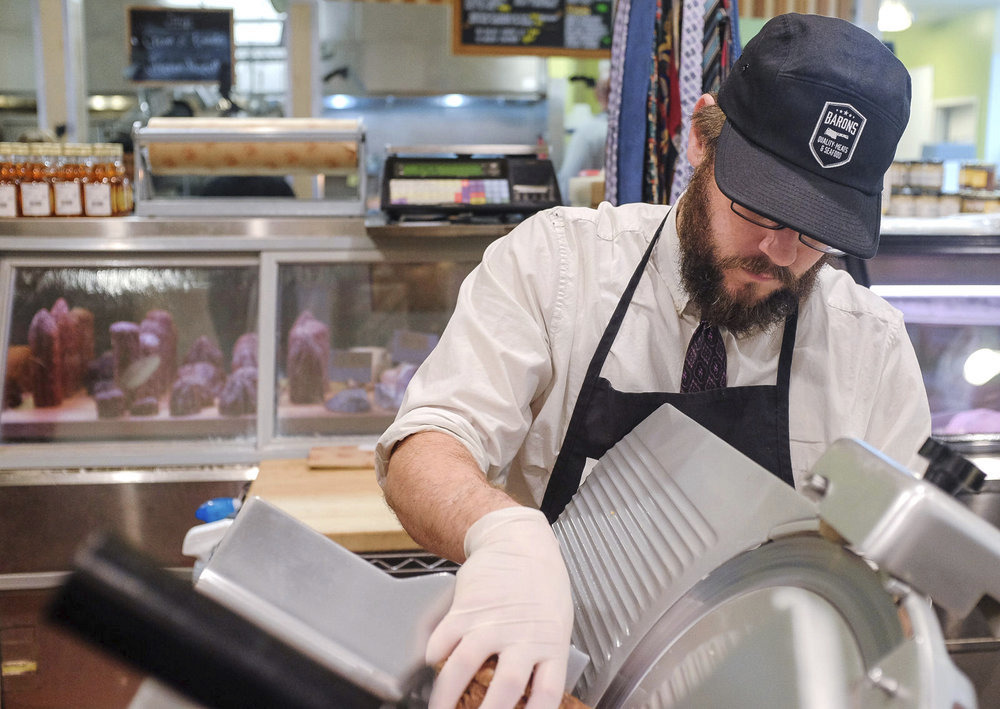 Having worked in the meat business for around twenty years, including several years at Niman Ranch, David Samiljan is no stranger to the meat trade; it's been a long-standing family tradition beginning with his grandfather opening Baron's Meat & Poultry butcher shop in Brooklyn back in 1915.
David's parents always wanted him to become a white-collar guy, but after leaving school, he had other plans.
He enrolled in the CIA - not the Bay of Pigs kind - also known as the Culinary Institute of America and thought he had it all worked out; he was going be a famous chef, make a million bucks and be on the cover of magazines.
"There was just one problem, I was lousy at it, and not only that, I hated it too," he confesses.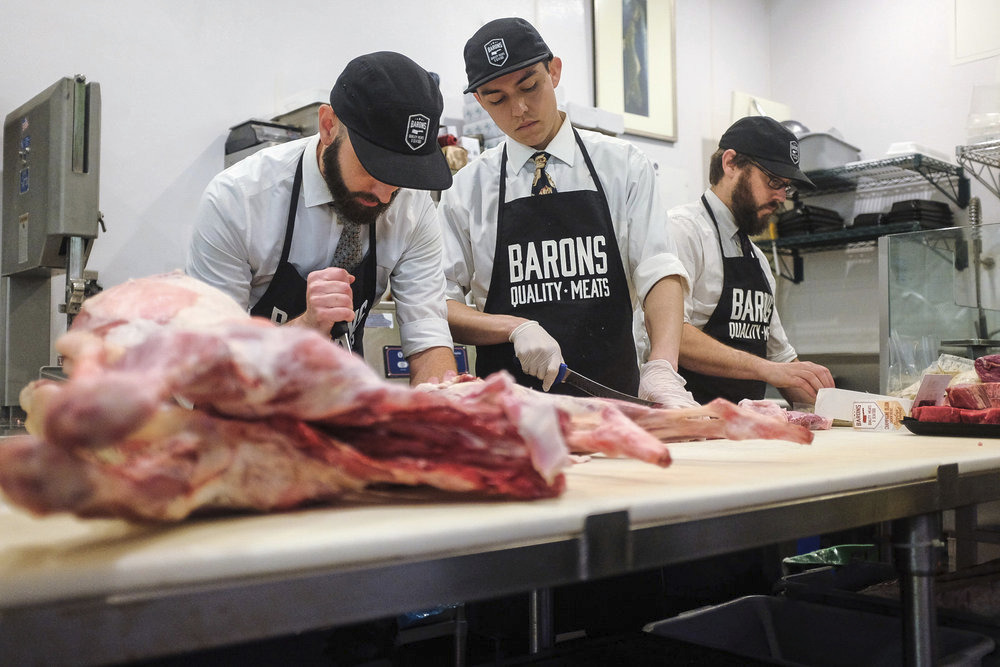 One day David walked into a Kosher butcher shop in Oakland and a guy offered him a job. He wasn't there long but it set him on the path to learning about the meat and seafood industry and a few years later he opened Alameda Meats.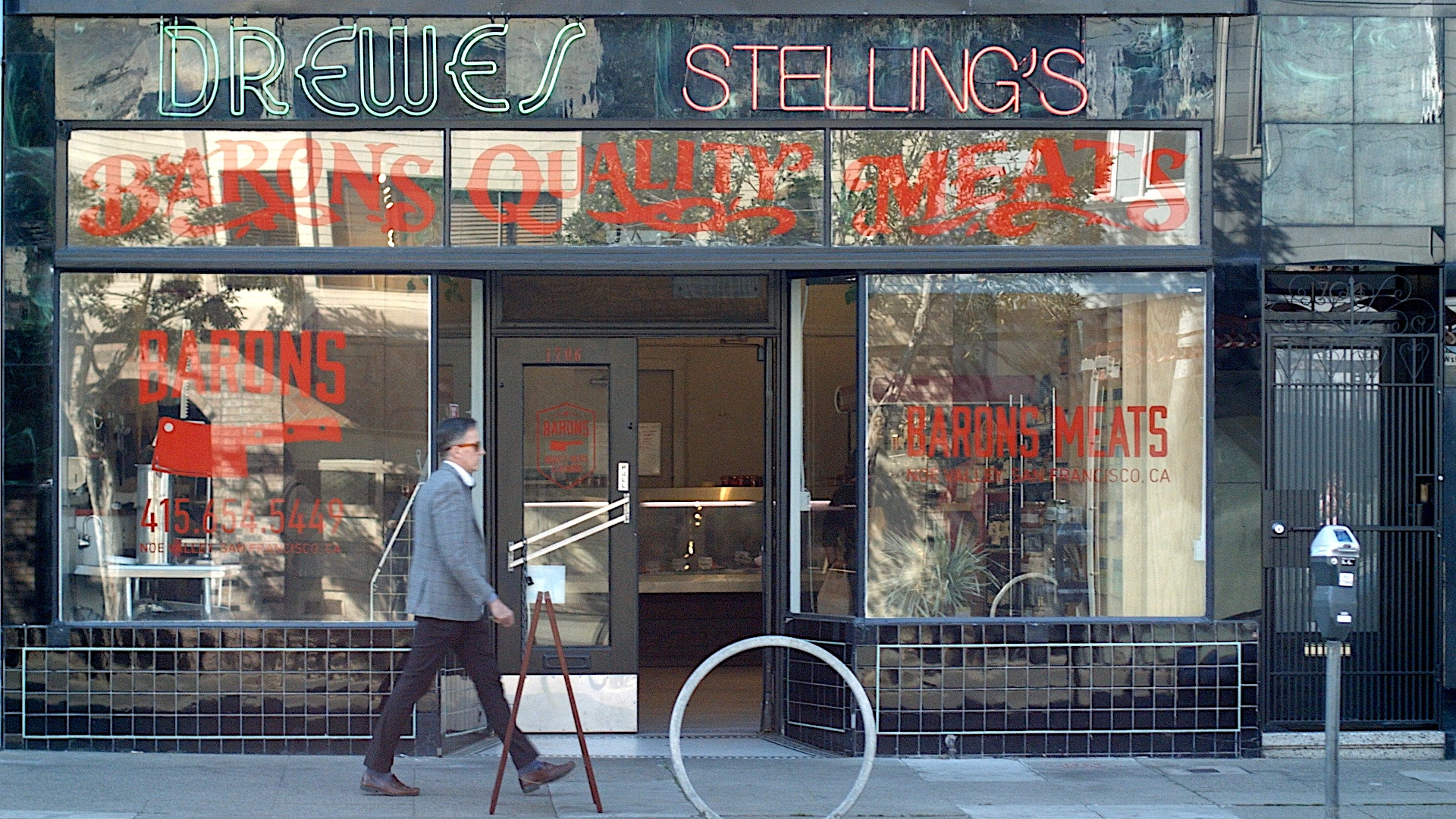 A historic 109-year-old meat purveyor in Noe Valley begins a new era
When the Drewes Meats Bros butcher shop in Noe Valley -- considered to be the oldest butcher shop in San Francisco and California-- closed in 2016, David saw an opportunity for another shop in the neighbourhood. He was excited by the potential of the site and moved in quickly.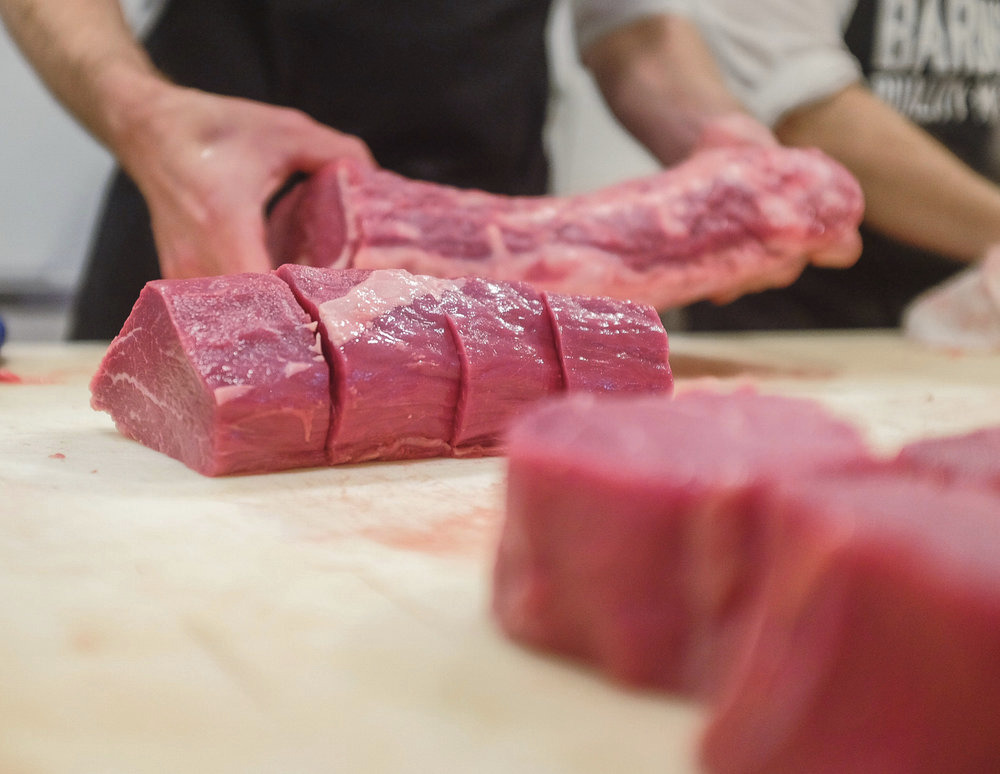 The little butcher shop on Church Street had a long history of serving Noe Valley residents quality meats and products. In 1998 it was announced that Drewes Bros. Meats would be closing its Church Street doors after 109 years. But two employees purchased the business from the outgoing owner and ran it for almost two decades. Sadly, one of them died in a motorcycle accident in 2014 and the butcher shop struggled to stay open.
Plying his trade with honesty and integrity
David openly dislikes the hypocrisy of pretending his trade is anything but bloody. You won't find any smiling cows on the shopfront here, but he takes pride in sourcing meat from ethical suppliers who take a more sustainable, humane approach.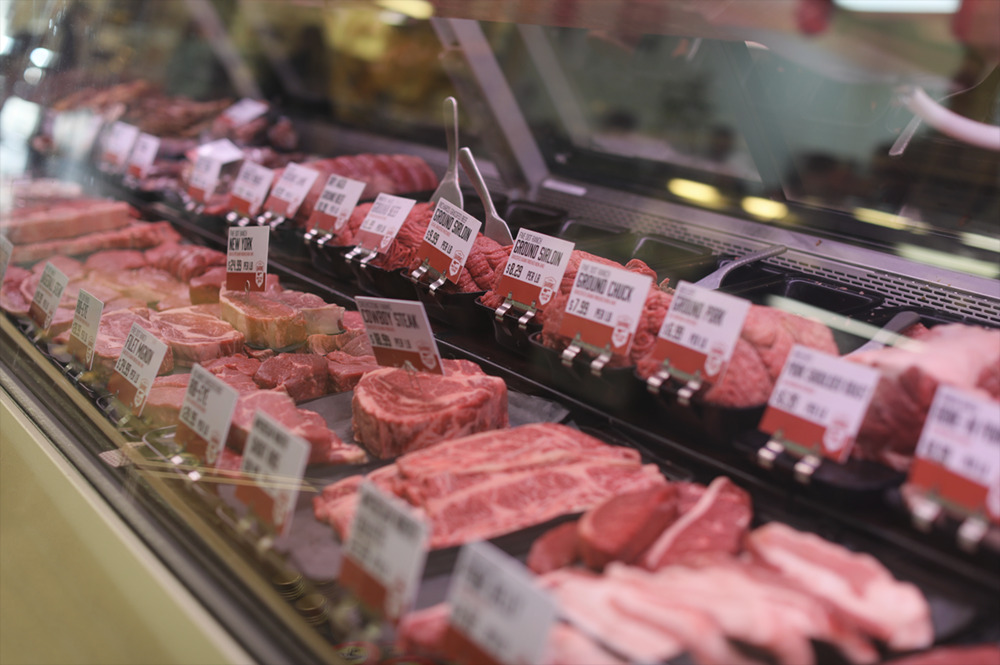 This is the oldest continually running neighborhood butcher shop in San Francisco, there's a long-standing tradition of doing things well and doing them with honesty and integrity.
David intends to keep it that way.